Sea of Clouds in Mount Huangshan
The sea of clouds is known as one of the four wonders in Mount Huangshan. It is so spectacular and changeable that Mount Huangshan got another name "the Yellow Sea". In Ming Dynasty (1368 - 1644), a famous historian named Pan Zhi Heng who lived in Mount Huangshan for decades. He wrote a book about Mount Huangshan, called "the Yellow Sea". If you stand in some of the best points, you will find yourself above the level of the clouds and they appear as a sea beneath you. All the colors seem more vivid in the sunshine. The clouds are forever changing, from being like a mirror when all is calm to rolling waves when the wind is strong.
The best time to watch the sea of clouds in Mount Huangshan is from November to next May. Usually, after the rain or snow, or before sunrise or sunset, you can meet the breathtaking sea of clouds.
The best places (points) to watch the sea of clouds in Mount Huangshan are Lotus Peak, Celestial Capital Peak, Wenshu Terrace, atop the Lion Peak, Beginning to Believe Peak, Cool and Refreshing Terrace, White Goose Ridge, Danxia Peak, Rock That Flying from Afar, Dispelling Clouds Pavilion, and Bright Summit.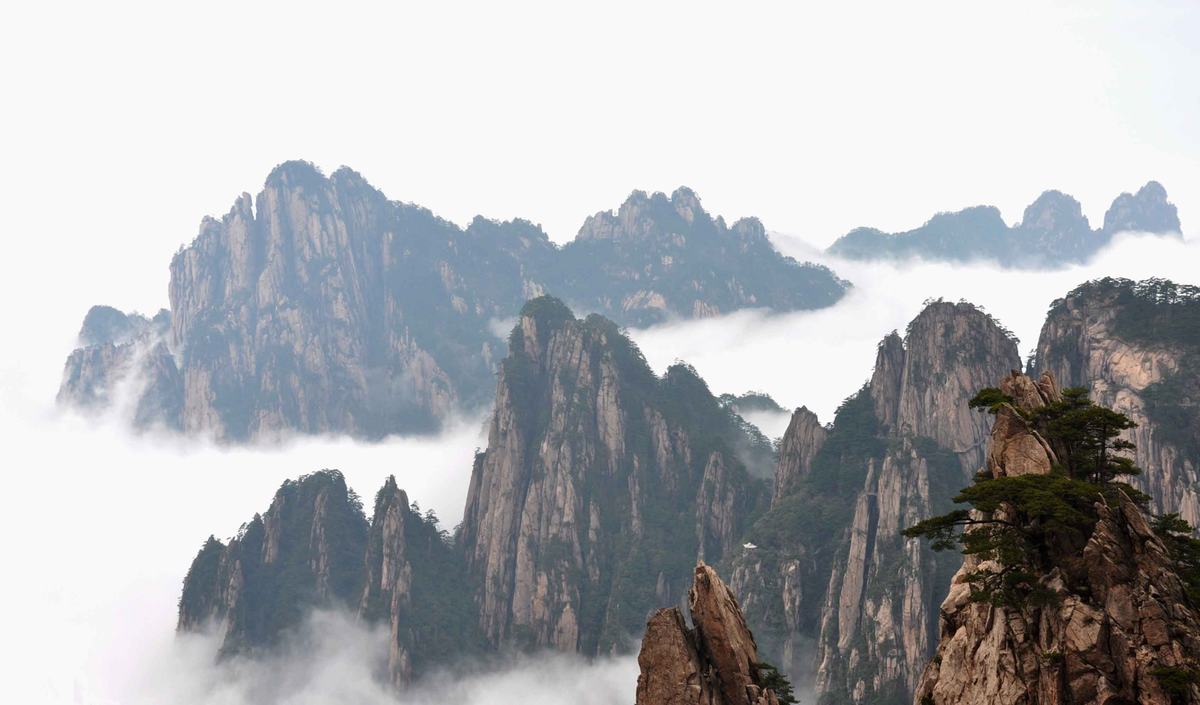 ---