Tour Huangshan in Summer 
It is hard to resist the charm of the cool green mountain sides in summer when an exuberance of plant life covers the valleys and peaks of Huangshan Mountain with a green blanket. The green trees and ivy mingle to form natural pavilions where you can sit and refresh yourself while enjoying the beautiful scenery with a cooling breeze to sooth you.  
Dawn in summer is most splendid as the rising sun lights the sky and the peaks and the plants and the whole world takes on a brilliant glow. After a storm, Mount Huangshan becomes a world of water. Numerous streams and waterfalls compose an exciting and vigorous symphony. The Sea of Clouds during this season is not as vast as during autumn or winter but it revels in its brightness. If you are really lucky you will see a vivid rainbow flying over two peaks. Sunset is no less enchanting than sunrise. Mount Huangshan in summer is the best resort in which to escape high temperatures of southern China.  
Tips:  
1. July and August are among the peak seasons therefore reservation is a must.  
2. It is wise to bring a rainproof jacket with you as the strong wind on the mountain renders an umbrella all but useless and even dangerous. 
3. Do not climb the mountain during thunderstorm.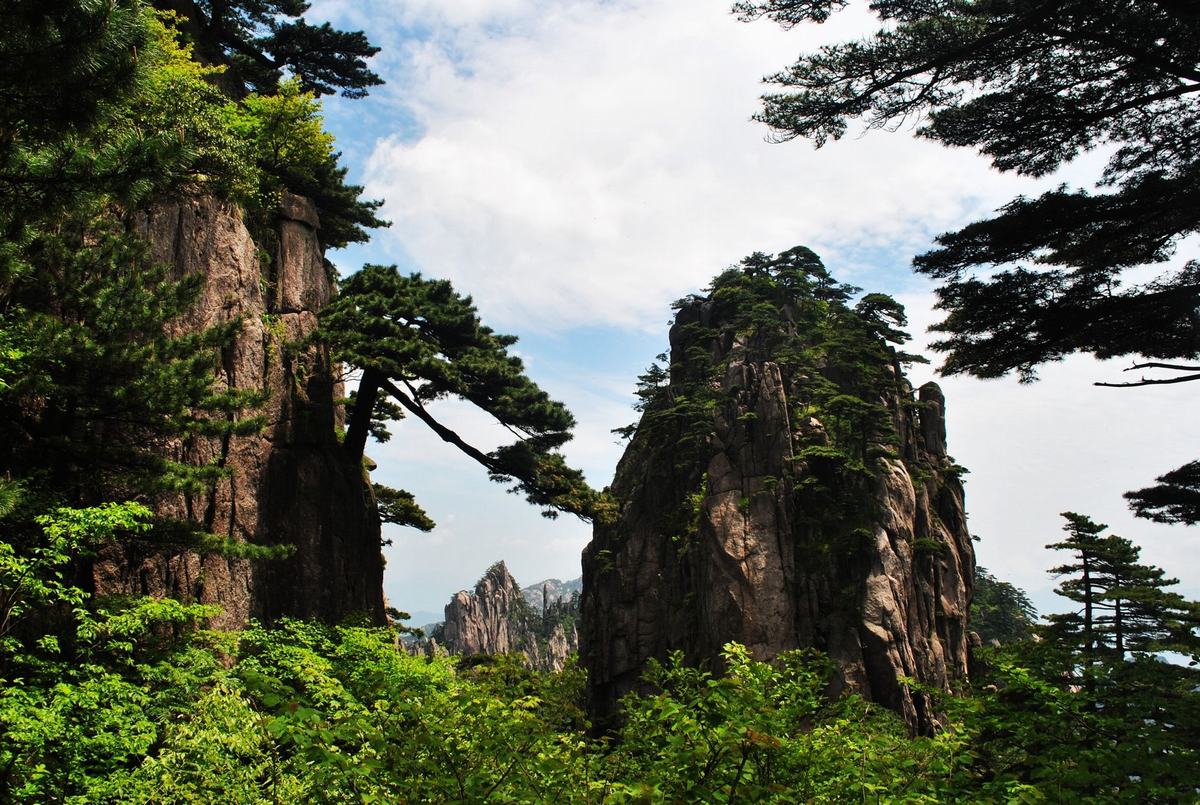 ---